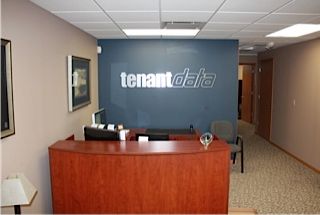 Businessmen & Landlords, Bob Anderson & Steve Anderson and college student Jared Johnson formed Tenant Data with platform programming provided by Mark Horan.   The service rolled out on November 1, 1992 to landlords and property management companies in Nebraska and Iowa.  The program was initially installed on our customers' computers.   In 2001, we moved the service to the Internet and we have since upgraded our platform several times. We appreciate input from our users and longtime customers/subscribers to help make our system the best available for screening prospective tenants.
In 2009, Tenant Data acquired Associated Credit of Medford, Oregon.  This expanded our service area to include all of Oregon, Washington and Western Idaho.   Tenant Data also has a large membership of subscribers throughout Arkansas and a local salesperson based in the Little Rock area.
Tenant Data was originally created to allow tenants to establish a history on how they performed as tenants such as:
Did they pay on time?
When did they move in?
When did they move out?
What was the rent and security deposit amounts?
And other information based on their performance:
Did they have any lease violations such as parties, disturbances, evictions or skips?
Did they have damages or other violations of their lease?
Do the still owe money for back rent, utilities or cleaning/damages?
How did they maintain their space when they lived there?
How did they return it to the landlord after they moved  out?
The concept of our database was for good renters to establish a record of being a desirable tenant even if they have substandard credit or minor criminal convictions AND for landlords and property managers to avoid renting to an applicant with a poor tenant history.  This was shared with other landlords in a credit report-type database. Landlords and property managers would submit that information into our database at no charge to be shared by other Tenant Data subscribers (private landlords, large apartment complexes or property management companies).
And…  In light of the 2016 HUD guidance letter on using criminal background records to deny tenancy on your applicants, Tenant Data partnered with the Metropolitan Omaha Property Owners Association to present a  seminar with Landlord/tenant attorney and a Fair credit Reporting Act (FCRA) expert about the HUD guidance letter and disparate impact in rental housing and tenant screening.
Tenant Data is considered a Consumer Reporting Agency (CRA) and we are governed under the Federal Fair credit reporting Act (FCRA) and the CFPB (Consumer finance protection Bureau).
We are members of several Local Landlord And Property Management Associations such as National Apartment Association and the Institute of Real Estate Management (IREM).
 Our staff attends conferences put on by professional screening associations to help us keep up to date on the constantly changing laws and rules affecting owners and managers of rental real estate.  We also like to give back to charitable organizations that help the lives of people affected by homelessness, hunger, and the Red Cross (who are the first responders at rental property fires and other disasters to assist displaced renters find a new place to live and provide immediate needs such as clothing, toiletries and food).